Dr. Anatoliy Ravin is a general dentist with over two decades of experience providing the highest quality dental care to his patients in Connecticut. He graduated from New York University College of Dentistry in 1999 and received his MBA from Northeastern in 2010. He is also currently affiliated with both Hartford Hospital and UConn's post graduate residency program, helping to teach cutting edge dentistry to future dentists. As an advocate for continuing education, he is currently studying Chinese Medicine at Harvard, and plans to implement this knowledge into his practice of dentistry.
Dr. Ravin utilizes the newest technologies and techniques in his practice, providing top of the line dental care to all. He understands the difference proper oral health can make in the lives of his patients and always strives to give them the smiles they deserve.
In his free time, Dr. Ravin loves spending time with his family, being outdoors and volunteering. His passion for volunteering has led him to travel the globe to countries like Peru, Haiti and Jamaica, where he provides free treatment to children who often have never seen a dentist. Read more about his philanthropic efforts here.
Dr. Ravin strives to make sure each and every one of his patients has a great experience, and he brings empathy and compassion, as well as his vast knowledge and experience, to his practice of general dentistry, cosmetic dentistry, and dental sleep medicine.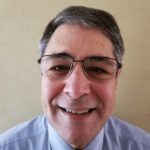 Dr. David Schwaber, D.D.S., ABDSM
Dr. David Schwaber, D.D.S., ABDSM graduated with his Doctor of Dental Surgery degree from the University Of Tennessee College Of Dentistry in 1977. Since 1979 he has practiced general dentistry with an emphasis on the treatment of snoring and sleep apnea as well as cosmetic and implant dentistry.

Dr. Schwaber is also a graduate of New York's Institute for Graduate Dentist's Orthodontic program.

Dr. Schwaber was among the first dentists in the United States to become a credentialed Diplomat of the American Academy of Dental Sleep Medicine. He is a hospital sleep center consultant and has given numerous lectures and presentations to physicians and healthcare professionals on the subject. Every snoring and sleep apnea patient is different, and Dr. Schwaber uses several FDA approved intraoral sleep appliances designed specifically for each individual patient.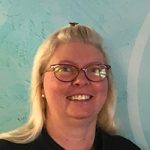 Heather
After beginning her career in the U.S. Navy Dental Corps, Heather has come back to where it all started — Connecticut. Born and raised in Windham County, she settled in the central part of the state to complete her education.

After she finished school, Heather worked at a dental lab to add technical knowledge to her patient care skills. Since those early days Heather has been working side by side with Dr. Ravin. You can find her at the front desk, performing back-of-house operations, becoming a master at helping achieve perfect esthetics, and assisting with surgery. You name it? Heather does it all. And she does it with care, knowledge and a smile.

Heather is blessed with three children and a variety of animals. She relishes her passion for horses, cow pinning, travel and family life in Litchfield County! Heather fills the office, and everyone she meets, with joy and laughter.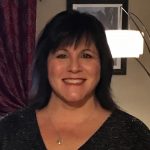 Jodi
Jodi has been a practicing registered dental hygienist since she graduated from the University of Bridgeport Fones School Of Dental Hygiene in 2007. Today, she brings a tremendous knowledge of oral health issues – gum disease, cavities, oral cancer — along with a passion to teach and educate. She provides patients with a safe space in the dental office, the hygiene room, where they can feel comfortable to discuss their concerns. She delivers preventative care with a smile and works alongside Dr. Ravin to identify problem areas and create personalized treatment plans to help patients achieve their optimal oral health.

Jodi lives in Winsted with her husband of 14 years and their two cats — Rocketman and Star – both adopted from the Little Guild a year ago. She has two sons who have given her a gift of two beautiful granddaughters. Derek is an active duty officer in the U.S. Air Force, currently stationed in Ohio, while Cooper works for Torrington Superior Court. All of us at Elite Smiles Dental thank both of them for the service to the country! In her spare time, she enjoys boating and tubing with her friends and family on Highland Lake.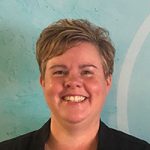 Amy
Amy has been working in the dental services field for over 18 years – all of them with Dr. Ravin. Starting off as a patient care coordinator, she eventually went to school to get training as a dental assistant. Amy is proficient in her knowledge of dental health insurance and relishes her ability to help patients maximize their dental benefits. An expert dental assistant, she can often be found in the back of the house chatting about what to expect in an upcoming dental procedure or the best aftercare techniques. Amy's infectious laughter can usually be heard throughout the entire office.

Amy lives in Windham County with her husband of 25 years, Charlie. They have one adult son named Tyler, and two crazy cats. Amy is especially good at crafts and always wows the rest of the office with her talent.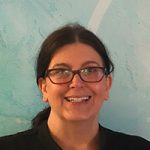 Diane
Diane has been working in dental offices in various capacities since 1993, after she completed her training as a dental assistant. She was the longtime dental assistant of a local dentist who recently retired. After his retirement, she decided to stay on with Dr. Ravin because she was inspired by his passion for oral health care.

Diane can be found working as a patient care provider at the front desk of Elite Smiles Dental, as well as floating to the back for assisting duties. She is passionate, calming, and knowledgeable, and is usually the first face that greets patients upon entering the office. Diane is also experienced in the art of sleep dentistry and has been assisting in this specialty for many years.

Diane grew up in Bristol and currently lives locally in Burlington. She has a husband and two sons. In her free time she enjoys painting and playing the piano. Diane always brings a welcoming smile and an air of tranquility to the reception area of Elite Smiles Dental.